Goodnight, Sweet, Sour, Next
Read book "Goodnight Moon" with a fun counting activity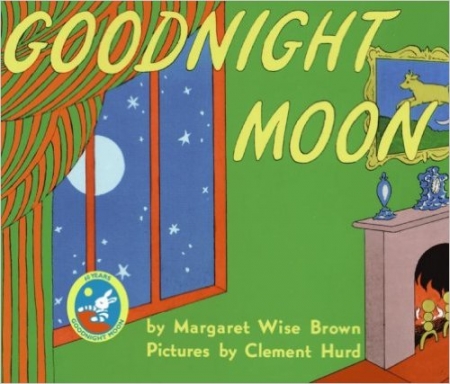 Instructions
Read book "Goodnight Moon" by Margaret Wise Brown
Write the word "Goodnight" on an index card
Go through the book and each time the word "Goodnight" is written or read, let child place a slash mark (line, tally mark, hash mark) on the index card
Count the number of slash marks together. (Goodnight is found 20 times)
*Activity 10 in Month 10 reinforces target words "sweet" and "sour"
Simplify
When reading the story aloud, emphasize with your voice the word "goodnight" so child can make the tally mark
Extend
Teach child how to make a tally mark of five. This is when you make four verticle lines and then place a diagonal slash over the four lines to indicate five. Count aloud by five's when all 20 "goodnights" are found.
Let child look at book and find the word "goodnight" on their own, pointing to the word and making the tally mark. Use another favorite book and choose a word for child to find and tally.
Curriculum Plan Resources
Skills Focus
Shape - Review
Color - White
Number - Eight, 8
Alphabet Letters - W, N
Senses - Taste
Character Trait - Self-Control
Target Words - Good-night, Sweet, Sour, Next
Monthly Proverb
Dutch - A handful of patience is worth more than a bushel of brains
Did You Know?
" Approximately two-thirds of parents surveyed would like information about ways to support children's early reading and school readiness skills, ways to help children's social-emotional development and how to use positive discipline." Washington Early Learning System
Monthly Materials List
Click Here to view the list!
Fingerplay / Poems / Songs
Singing Time
(Activity 23 Month 10)
I wake up in the morning early
And always the very first thing
I poke up my head and I sit up in bed
And I sing and I sing, and I sing.
(This poem was memorized and recited each morning in our family. Use this poem or find your own for your wake-up routine.)