Skating (Gross Motor)
Indoor "skating" with song "12 Variations on 'Ah, vous dirai-je, Maman", K.265 (Twinkle, Twinkle Little Star)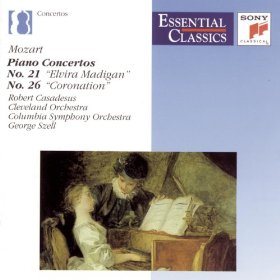 Instructions
Practice skating/sliding indoors by cutting 2 sheets of waxed paper slightly longer than child's foot
Being barefooted and on a non-carpeted floor works best for this "skating"
Child places feet on the wax paper and without lifting feet, skates across the floor
Play some music while child (you can join in....) skates. Use song "12 Variations on "Ah, vous dirai-je, Maman"
Sometime this month let child skate with real skates - roller skates, roller blades, or ice skates
Simplify
When skating encourage child to alternate feet - sliding with right foot and then left foot.
Extend
Encourage child to come up with a "skating" routine that can be memorized and repeated for the family.
Materials
waxed paper
scissors
song "12 Variations on Ah, vous dirai-je,Maman"(Twinkle, Twinkle Little Star) by Mozart; album "Essential Classics - Mozart Piano Concertos No. 21 and 26 OR music of your choice (optional)
Curriculum Plan Resources
Skills Focus
Shape - Review
Color - White
Number - Eight, 8
Alphabet Letters - W, N
Senses - Taste
Character Trait - Self-Control
Target Words - Good-night, Sweet, Sour, Next
Monthly Proverb
Dutch - A handful of patience is worth more than a bushel of brains
Did You Know?
" Approximately two-thirds of parents surveyed would like information about ways to support children's early reading and school readiness skills, ways to help children's social-emotional development and how to use positive discipline." Washington Early Learning System
Monthly Materials List
Click Here to view the list!
Fingerplay / Poems / Songs
Singing Time
(Activity 23 Month 10)
I wake up in the morning early
And always the very first thing
I poke up my head and I sit up in bed
And I sing and I sing, and I sing.
(This poem was memorized and recited each morning in our family. Use this poem or find your own for your wake-up routine.)