Heart Fun
Listen to song "You'll Be In My Heart" and make a collage of hearts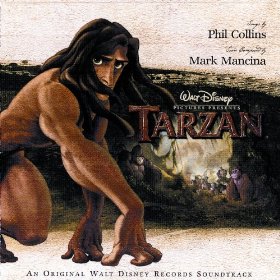 Instructions
Play song "You'll Be In My Heart" while doing this activity
Let child choose a colored piece of paper. Show child how to fold paper and cut out a heart shape
Fold and cut many heart shapes
Glue hearts onto a large sheet of paper (cut open brown paper bag or use poster board)
Simplify
If using scissors is difficult, ask child to tear out the heart shape. You can also help child with the cutting by placing your hand over his cutting hand while using the scissors or drawing the heart first so they can cut along the lines.
Extend
EXTEND
Encourage child to cut out 9 hearts. Write one letter on each of the hearts to spell the word V-A-L-E-N-T-I-N-E. As you say aloud the following poem, have child point to the correctly lettered heart.
Will you be my V-A-L-E-N-T-I-N-E? If you do you surely know how happy I will be!
Sugar, spice and all things nice, that's what you are to me...
Will you be my V-A-L-E-N-T-I-N-E?
Materials
Song "You'll Be In My Heart" by Phil Collins from album "Tarzan"
colored piece of paper
scissors
glue
large sheet of paper/ cut open brown bag or posterboard
Curriculum Plan Resources
Skills Focus
Shape - Heart
Color - Review
Number - Six, 6
Alphabet Letters - H, P
Senses - Hearing
Character Trait - Honesty
Target Words - Good-by, Many, Match, Why
Monthly Proverb
If you can't say something nice, don't say anything at all.
Did You Know?
"Children with below average language skills can make rapid improvements if their parents take simple steps to change the way they interact with them." University of Sydney
Books to Read
Music Playlist
Monthly Materials List
Click Here to view the list!
Fingerplay / Poems / Songs
Up Down Turn Around
(Activity 14 Month 8)
Up, down
Turn around.
Touch the sky,
And touch the ground.
Jiggle tummy,
Blink your eyes,
Blow a kiss,
And say "good-bye "
I Need To Be Honest
(Activity 13 Month 8)
I need to be honest
My mom and dad say
And telling the truth
Is just one way!
Why be honest
I ask mom and dad.
You will feel your best
When the truth is always said.