Under, Up, Down, Tall
Using exercise to teach target words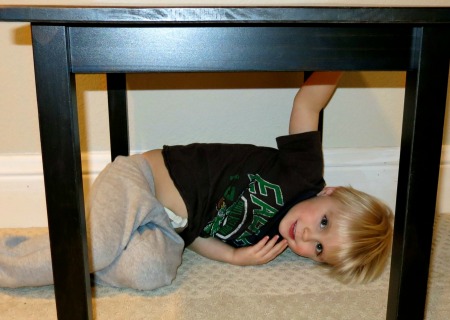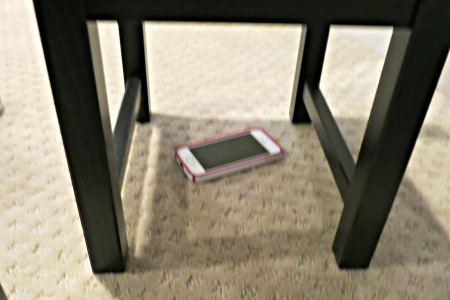 Instructions
Ask a child to crawl under a table
Ask a child to find a rectangular item and place it under a chair
Ask what is under grass (dig to find out) or under the bed
Find a staircase and ask a child to climb up 3 stairs, go down 2 steps, etc.
Name a body part under your nose
Jump up 5 times
Simplify
Here are some simple actions to reinforce our target words:
Together find on your child's hand a tall finger and a short finger.
Together look under the bed
Together throw a ball up in the air
Together lie down on the floor
Extend
Ask the child to put each of the words into a sentence; under, up, down, and tall. For example: I like to go under the covers when I go to bed. Can I go down and play in the basement? etc. Encourage the child to create their own sentences.
QUESTIONS FOR CHILD
Would you rather be a tall person or a short person and why?
Would you rather live up in a tree or down in a cave?
Materials
chair, table, bed, stairs, etc...
Curriculum Plan Resources
Skills Focus
Shape - Rectangle
Color - Orange
Number - 1-4 Review
Alphabet - O, U
Senses - Sight
Character Trait - Responsibility
Target Words - Under, Up, Down, Tall
Monthly Proverb
Yiddish- If each person sweeps in front of his own door the whole street is clean
Did You Know?
"The brain builds itself in response to the child's experiences. Brain circuits that the child uses in daily life are strengthened. Those that the child doesn't use fade away. "
National Research Council From Neurons to Neighborhoods, 2000
Books to Read
Music Playlist
Monthly Materials List
Click Here to view the list!
Fingerplay / Poems / Songs
Sing/Say The Alphabet
(Activity 26 Month 5)
ABCDEFG HIJKLMNOP QRSTUV WXYZ
Now I've said my ABC's, Next time won't you sing with me.