Purple
Exploring the color purple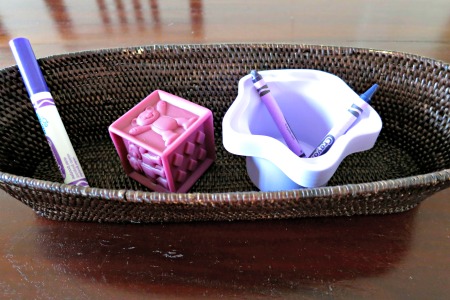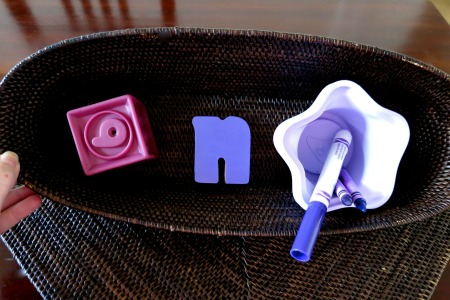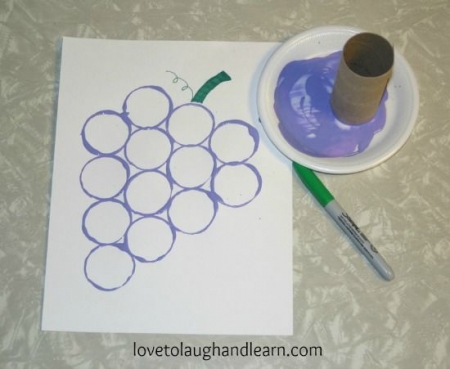 Instructions
Set up a purple table, tray or basket
Let child collect items through the month that are purple and place on the table (purple items of clothing, eggplant, plums, grape jelly, purple markers or crayons, purple ribbon, etc.)
Make a sign together with a child highlighting the word purple and place on the purple table, tray or basket
Extend
Make a "bunch" of purple grapes
Materials Needed:
White paper (construction, paint, or heavy paper)
Empty toilet paper roll
Plate (plastic/paper)
Purple paint
Green marker, paint, or crayon to draw stem
Put paint in a thin layer on the plate
Dip the end of the toilet paper roll into the paint and stamp onto the paper.
Make a "bunch of grapes" using the toilet paper roll
Draw a green stem at the top
Other purple ideas here
QUESTIONS FOR CHILD
What is your favorite purple food?
What is the craziest thing you have ever eaten?
Materials
tray/small table/basket
purple items
Curriculum Plan Resources
Skills Focus
Shape - Star
Color - Purple
Number - Review
Alphabet Letters - S, V
Senses - Touch
Character Trait - Respect
Target Words - Hot, Soft, Above, Below
Monthly Proverb
Scottish-He that is wise can make a friend of a foe
Did You Know?
"The foundations of social competence that are developed in the first five years are linked to emotional well-being and affect a child's later ability to functionally adapt in school and to form successful relationships throughout life." National Scientific Council on the Developing Child
Monthly Materials List
Click Here to view the list!
Fingerplay / Poems / Songs
Nursery Rhyme
(Activity 26 Month 7)
Star light, Star bright
Star light, Star bright
I wish I may, I wish I might
Have the wish I wish tonight