Heart
Read "My Very First Book of Shapes" and play a game with a deck of cards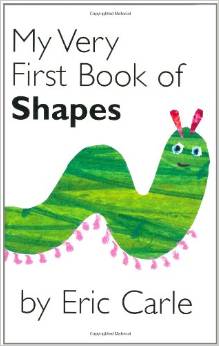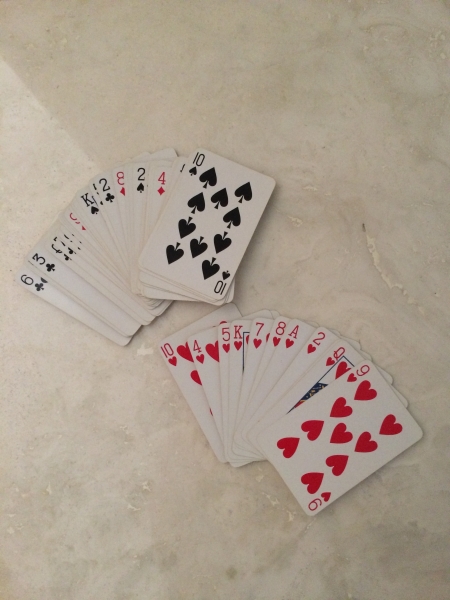 Instructions
Read the book "My Very First Book of Shapes" by Eric Carle or Read/Listen here
Give a child a shuffled deck of playing cards
Ask the child to find all of the cards with hearts on them and place them in a pile
Count the heart cards aloud together - there are 13 heart cards
Simplify
Show the child a card with a heart and keep as an example. Turn over each card in the deck individually for the child to compare to the example heart card. When they see a matching heart card, remove from the deck. Try to find all 13 heart cards.
Extend
Let the child separate the whole deck of cards by placing the cards into piles of matching suits - clubs, diamonds, hearts, and spades.
QUESTIONS FOR CHILD
If your bed could be any shape, what shape would you pick and why?
Where is your favorite place to go?
Curriculum Plan Resources
Skills Focus
Shape - Heart
Color - Review
Number - Six, 6
Alphabet Letters - H, P
Senses - Hearing
Character Trait - Honesty
Target Words - Good-by, Many, Match, Why
Monthly Proverb
If you can't say something nice, don't say anything at all.
Did You Know?
"Children with below average language skills can make rapid improvements if their parents take simple steps to change the way they interact with them." University of Sydney
Books to Read
Music Playlist
Monthly Materials List
Click Here to view the list!
Fingerplay / Poems / Songs
Up Down Turn Around
(Activity 14 Month 8)
Up, down
Turn around.
Touch the sky,
And touch the ground.
Wiggle fingers
Wiggle toes
Wiggle shoulders
And say "hello"
Up, down
Turn around
Touch the sky,
And touch the ground.
Pat your belly
Blink your eyes,
Blow a kiss,
And say "good-bye "
I Need To Be Honest
(Activity 13 Month 8)
I need to be honest
My mom and dad say
And telling the truth
Is just one way!
Why be honest
I ask mom and dad.
You will feel your best
When the truth is always said.