Reaching One Child at a Time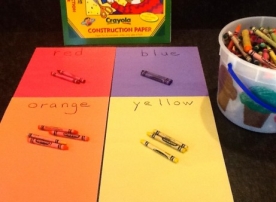 Trying to reach one child at a time...do you believe its possible or does it sound trite? If you are a parent, teacher, mentor or have another role with children, you better believe it is possible!
To be totally candid, we sometimes wonder who's grabbing on to the information If Not You, Who? puts out there. We are a unique site formed for one reason. INYW? is here to help adults prepare children for kindergarten and life. Simply put the site offers all interested grown-ups amazing tools and resources to support quality preschool learning. A website available 24/7 to fit into any schedule or location in over 30 languages. An easily integrated readiness program that helps to increase school/parent/family/community achievements. We hear the conversational praise of http://www.ifnotyouwho.org and are reassured that the product is right for the current and future needs of our youth and their supporting team of adults.
Each day we envision adults involved with young children helping them to learn, grow, and develop. We try to see these children years and decades from now as caring people, critical thinkers and wise decision makers....all around good, healthy and happy people.
In 2009 the United States had a 75% national graduation rate. High school graduation rates in Denmark, Japan, Poland, Germany, and Finland are currently above 90%- If Not You, Who? saw a need. The recent "Building A Grad Nation Report" from America's Promise Alliance stated if each state obtained a graduation rate of 90 precent that would increase the GDP by $6.6 billion. The goal is to have preschool children, beginning kindergarten prepared, so they can break the 95% high school graduation rate nationally when they are seniors. We like to think that INYW? is a plan that will in someway contribute to thousands of lives being touched and influenced when you spend the targeted 5 to 20 minutes a day with a child.
We sincerely hope that you and your child are benefitting from the program we have put together. Everyday is a challenge for families as daily routines at school, work and home can be overwhelming. As adults put INYW? into their daily routine with preschoolers, please know that each shared idea was chosen for optimum learning. We value the time you can spend with a child and take seriously a commitment to INYW? By leaving comments we learn what ideas are effective. If Not You, Who? works through you to reach one child...one family...one classroom...one school..one community...one nation. We are always here for you, so let us know how we can help. Thanks for stopping by.