Letters J and I
Practicing identification of the letters J and I; meeting unusual J and I animals in videos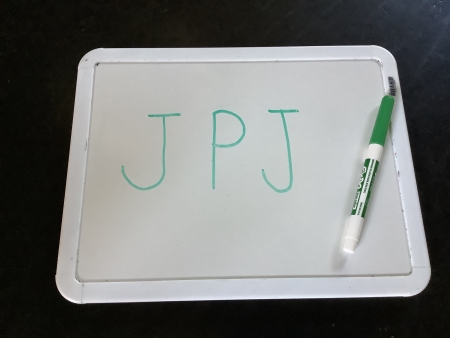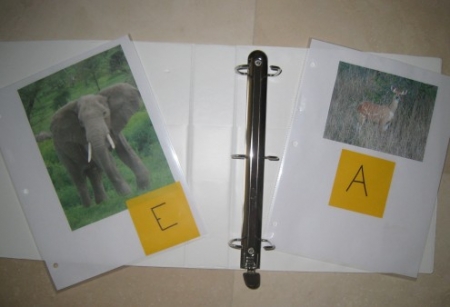 Instructions
On a sheet of paper write the letter J twice and one letter P (J J P)
Ask the child to circle the letter that isn't a J
Next, write 3 letter J's and one letter H (J J J H)
Ask the child to draw a square around the letter that isn't a J
Write letter J letter P and letter H (J P H)
Cross out letters that aren't a letter J
Have the child practice writing letter J and letter I
Ask the child to think of an animal that begins with J (jackal, jackrabbit, jaybird, jellyfish, joey, etc.)
Find a picture of an animal beginning with J and put into the binder ( Easy way to find pictures is to type "Free pictures of animals" in internet search engine)
Learn about a dangerous jellyfish here
Ask a child to think of an animal that begins with I (iguana, impala, insect, etc.)
Find a picture of an animal beginning with I and put into the binder
Learn how an ibis makes water safe for people for bathing here
Simplify
Find animal pictures in old magazines if the Internet/printer is not available. The child can draw a picture of an animal also.
Use a cookie sheet or tray with sides and sprinkle flour, salt, or sugar in the tray. Write the letters as instructed in the tray instead of on the paper. An adult can guide a child's finger in the tray to make the J's, P's, and H's.
Extend
Review all the letters learned so far from Month 1 by writing all the letters on a piece of paper, dry erase board, or chalkboard. Ask a child to erase or cross off each letter as you say the sound of the letter. You can also ask the child to name an animal that begins with that sound. A, E, B, F, C, R, D, M, O, U, G, Y, S, V, H, P
QUESTIONS FOR A CHILD
What is your favorite alphabet sound to make? Why?
Is there a sound in nature that makes you afraid and why? Is there a sound in nature that you like to hear and why?
Materials
piece of paper/dry erase board/chalkboard
crayons/markers/chalk
internet and printer/ old magazines
3 ring binder (click here to purchase) with alphabet dividers (click here to purchase) which was started in Month 1 Activity 5
Curriculum Plan Resources
Skills Focus
Shape - Review
Color - Black
Number - Seven, 7
Alphabet Letters - J, I
Sense - Smell
Character Trait - Courage
Target Words - Long, Little, Short, Small
Monthly Proverb
Chinese - If you get up one more time than you fall, you will make it through
Did You Know?
"Before children enter elementary school, they must develop many linguistic and cognitive skills that will make later academic learning possible. By the age of five, however, children differ markedly in their success in reaching these developmental goals." Entwisle & Alexander, 1993
Monthly Materials List
Click Here to view the list!
Fingerplay / Poems / Songs
Jack and Jill
(Activity 19 Month 9)
Jack and Jill went up the hill to fetch a pail of water.
Jack fell down and broke his crown and Jill came tumbling after.