O & U
"Back" writing and finding pictures of animals beginning with letter "O"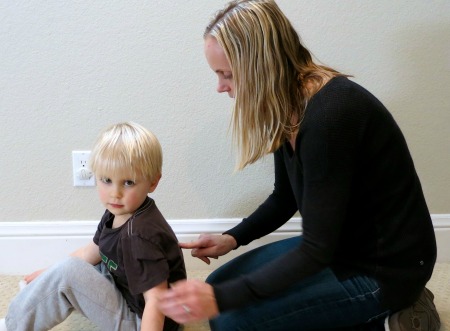 Instructions
Draw "O" on child's back saying the short sound of "O"
Let child draw "O" on your back while saying "O" sound
Draw "U" on child's back saying the short sound of "U"
Let the child draw "U" on your back while saying "U" sound
Mix up drawing the letters on the back, asking the child to tell you which letter you drew and sound it makes
Ask the child to think of an animal that begins with "O" - octopus, osprey, ostrich, otter, etc.
Find a picture of an animal beginning with "O" and put into 3 ring binder behind the letter "O" (Easy way to find pictures is to type "Free pictures of animals" in internet search engine) or let the child draw a picture of an O animal
Visit to see a shy animal named okapi with a long tongue
Simplify
Old magazines and newspapers are a great alternative to using the internet to search for pictures. The child can draw their own picture of an animal also.
Extend
Drawing letters on a child's back is a fun way to review the alphabet. Once a child recognizes the letters "O" and "U", write other letters of the alphabet on their back. Letters practiced in earlier months are D, M, C, R, B, F, A, and E. Next, tell the child you are going to write a word on his back and use your finger to write the letters in the child's name. See if the child can recognize the first letter you write or the whole name.
QUESTIONS FOR CHILD
Why is your name important?
Why do you think your parents chose this name for you?
Materials
3 ring binder with alphabet dividers (Began animal binder Month 1 Activity 5)

picture of animals
Curriculum Plan Resources
Skills Focus
Shape - Rectangle
Color - Orange
Number - 1-4 Review
Alphabet - O, U
Senses - Sight
Character Trait - Responsibility
Target Words - Under, Up, Down, Tall
Monthly Proverb
Yiddish- If each person sweeps in front of his own door the whole street is clean
Did You Know?
"The brain builds itself in response to the child's experiences. Brain circuits that the child uses in daily life are strengthened. Those that the child doesn't use fade away. "
National Research Council From Neurons to Neighborhoods, 2000
Books to Read
Music Playlist
Monthly Materials List
Click Here to view the list!
Fingerplay / Poems / Songs
Sing/Say The Alphabet
(Activity 26 Month 5)
ABCDEFG HIJKLMNOP QRSTUV WXYZ
Now I've said my ABC's, Next time won't you sing with me.