Rectangle
Use song "When The Saints Go Marching In" for listening skills while marching and recognizing rectangular colors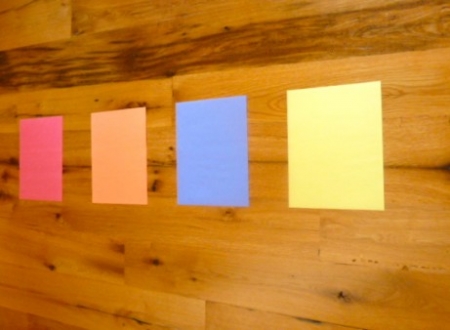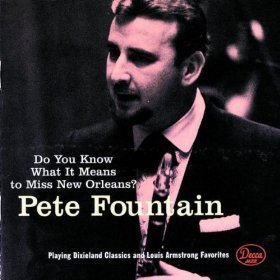 Instructions
Have one sheet of rectangular-shaped construction paper for each of the following colors: Orange, Red, Blue, and Yellow
Make a ladder path on the floor with the colored papers - can tape on the floor if needed
Play music, "When the Saints Go Marching In" or listen/watch video here or hum a tune while child marches next to the colors going forward and backward along the "ladder" of colors
Stop the music and child stops next to the closest rectangle
The child says the name of shape (rectangle) and the color next to him
Start the music again for the child to march again next to the ladder and continue to stop the music and say the name of shape and color
Simplify
Hold child's hand while marching to the music up and down the ladder and together stop and name shape and color
Extend
Talk about one of the instruments you hear in the song - a clarinet. It is a woodwind instrument with a reed mouthpiece. Click here to see a clarinet. Explain how musicians playing together compose a band.
QUESTIONS FOR CHILD
Does your family know anyone who plays an instrument or is in a band?
Do you think it is easy or hard to play an instrument and why? What does "practice" mean if someone tells you to go practice your instrument?
Curriculum Plan Resources
Skills Focus
Shape - Rectangle
Color - Orange
Number - 1-4 Review
Alphabet - O, U
Senses - Sight
Character Trait - Responsibility
Target Words - Under, Up, Down, Tall
Monthly Proverb
Yiddish- If each person sweeps in front of his own door the whole street is clean
Did You Know?
"The brain builds itself in response to the child's experiences. Brain circuits that the child uses in daily life are strengthened. Those that the child doesn't use fade away. "
National Research Council From Neurons to Neighborhoods, 2000
Books to Read
Music Playlist
Monthly Materials List
Click Here to view the list!
Fingerplay / Poems / Songs
Sing/Say The Alphabet
(Activity 26 Month 5)
ABCDEFG HIJKLMNOP QRSTUV WXYZ
Now I've said my ABC's, Next time won't you sing with me.