First Name
Song "Hello, My Name is Joe" and spelling child's name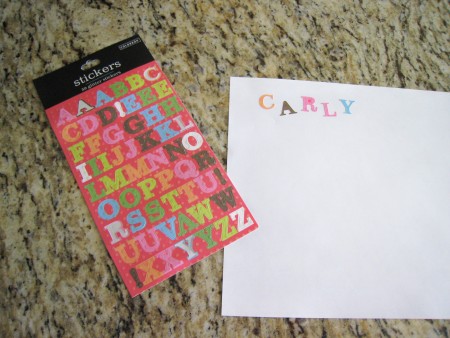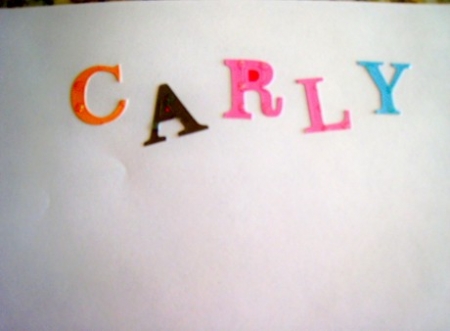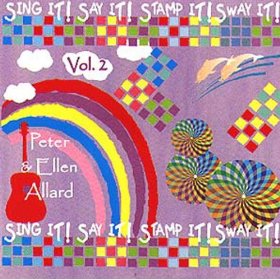 Instructions
Gather alphabet stickers or use a set of alphabet stamps
Together select the stickers/stamps needed for the child's name
Encourage the child to independently place stickers on paper to make the child's name
Count the number of letters in the child's name
Use upper case and lower case letters if possible, using a capital letter for the first letter. (many alphabet stickers come in just upper or lower case sheets
Listen to song "Hello, My Name is Joe" or Watch/Listen here
Simplify
Write the child's name on a piece of paper and let the child place the correct alphabet stickers or stamps under the name.
Place a sticker of each letter of your child's name on separate rocks and together have fun putting the letters of the child's name in order using the rocks.
Watch this video to see how a child can make his name with beans.
Extend
Here are the three steps for a child to learn his name:
Recognize the name
Spell the name - orally
Write the name
Write other family names with the stickers - Dad, Mom, sister's name, grandma, etc.
QUESTIONS FOR CHILD
Give yourself a Superhero name and tell me what unique powers you have been given.
Do you have a nickname or a special name anyone uses to talk with you?
Curriculum Plan Resources
Skills Focus
Shape - Star
Color - Purple
Number - Review
Alphabet Letters - S, V
Senses - Touch
Character Trait - Respect
Target Words - Hot, Soft, Above, Below
Monthly Proverb
Scottish-He that is wise can make a friend of a foe
Did You Know?
"The foundations of social competence that are developed in the first five years are linked to emotional well-being and affect a child's later ability to functionally adapt in school and to form successful relationships throughout life." National Scientific Council on the Developing Child
Monthly Materials List
Click Here to view the list!
Fingerplay / Poems / Songs
Nursery Rhyme
(Activity 26 Month 7)
Star light, Star bright
Star light, Star bright
I wish I may, I wish I might
Have the wish I wish tonight